Ingénieur Sécurité des Systèmes d'information F/H
It, information systems
2019-35087
Rueil-Malmaison, Île-de-France Region
Permanent contract
Masters
Experience: Over 3 years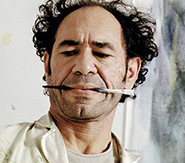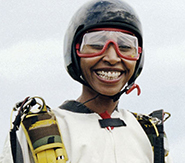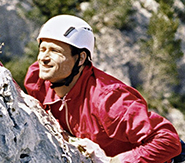 Au sein de la direction des Systèmes d'Information, le responsable de la sécurité des systèmes d'information a pour objectif d'assurer la disponibilité, la continuité, la confidentialité et l'audibilité des Systèmes d'Information. Référent Sécurité de la Division Vinci Construction International Network (VCIN) vis-à-vis du pôle Vinci Construction.
Vos missions : 
Pilotage de la sécurité opérationnelle du Système d'information Vinci Construction International Network (VCIN): 
Mettre à jour de sécurité sur les équipements d'infrastructure, les applications, les réseaux.
Suivre des indicateurs de sécurité, des cyber-incidents.
Coordonner les incidents de sécurité à l'échelle de VCIN et les signaler au RSSI du Pôle.
Contrôler /Auditer du niveau de sécurité des applications et infrastructures propres à VCIN.
 Définition de la Politique de Sécurité des Système d'information : 
Contribuer à l'élaboration de la PSSI du Groupe VINCI (relecture des directives) et la faire connaître auprès de l'ensemble des entités de VCIN (sièges, agences, chantiers, filiales…).
Mettre en conformité du système d'information VCIN avec la PSSI Groupe en tenant compte le cas échéant des lois et réglementations applicables spécifiques à certains pays et secteurs d'activité.
Participer au comité de Pilotage Cyber Sécurité du Pôle Vinci Construction
Suivre les actions Cyber Sécurité définis dans la roadmap
Assurer une veille sur les menaces et maintenir la cartographie des principales zones de risques au sein de VCIN
Animation Sécurité VCIN : 
Accompagner et conseiller les chefs de projets IT de VCIN (prise en compte de la sécurité by design + RGPD le cas échéant)
Sensibiliser à la Sécurité des Système d'information les utilisateurs finaux et des correspondants internationaux. Communiquer sur les règles de sécurités.
Application des règles en vigueur dans l'entreprise
Profile
De formation Bac +5 en Informatique/SI option Cyber Sécurité, vous justifiez d'une expérience significative sur un poste similaire (entreprise ou SSII). 
Vous êtes reconnu pour vos qualités d'analyse et de synthèse, de même que vos capacités rédactionnelles. 
Pédagogue, doté d'un bon sens de l'écoute, vous savez maîtriser la gestion de crise (sang froid, plan d'actions structuré, etc.).
Vous disposez de bonnes qualités relationnelles et de communication. Sens de l'anticipation et de l'organisation, rigueur. Sens de l'adaptation aux différents contextes rencontrés.
Niveau d'Anglais attendu sur le poste : maîtrise avancée (échanges quotidiens en anglais).
Déplacements à prévoir à l'étranger.
Entity
VINCI Construction International Network was set up in 2015 as a network of local subsidiaries with permanent locations to support VINCI Construction's international expansion. VINCI Construction International Network currently has locations in Africa (via its subsidiary Sogea-Satom, which operates in more than 20 African countries), French overseas territories (French West Indies, French Guiana, Reunion Island, Mayotte, New Caledonia) Central Europe (Poland, Czech Republic, Slovakia) and Oceania (New Zealand with HEB). VINCI Construction International Network employs more than14,000 people and generated revenue of 2 billion € in 2017.