Responsable Applications -Outils métiers SI Finances F/H
It, information systems
2019-37769
Rueil-Malmaison, Île-de-France Region
Permanent contract
Masters
Experience: Over 5 years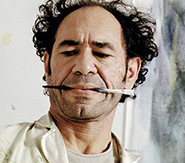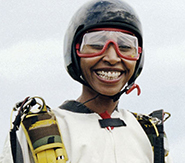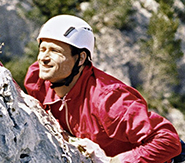 Nous recherchons un Responsable Applications - Outils métiers SI Finances. Il est garant et responsable de la Maîtrise d'œuvre (MOE) des applications Finances.
- Intégration SI COMPTA
- Dématérialisation du flux de factures fournisseurs (DEMAT)
- Note de frais et déplacement : Top Travel / KDS
- Autre outils Finances : Trésorerie, Concerto, Projet de convergence TMS (Trésorerie Management System), Cautions
- Interfaces Finance :  SI COMPTA / ANAEL – ANAEL / HERMES …
A ce titre, ses missions sont les suivantes:
1. Support de premier niveau des Utilisateurs:
Suivi des tickets EasyVista
Escalade vers Vinci Construction SI ou Editeur
Administre le paramétrage structurant des applications
2.Coordination des déploiements
Point de contacts des BU pour les nouveaux déploiements : rédige les devis et engage les dépenses nécessaires (prestation VCSI, licences, ..)
Cadrage du besoin
Accompagnement du changement
Accompagnement à la mise en place d'un plan de formation à destination de nos agences
Formation sur site, ou en Classe virtuelle en fonction du besoin
3. Représentation des Utilisateurs
Contribue et suit la feuille de routes des évolutions : Collecte, analyse les besoins utilisateurs et les soumets au comité de pilotage des applications (VCSI) ou aux éditeurs
Suivi des inventaires et licences
Suivi des coûts de Build et Run des applications
Conçoit le plan de tests et procède à la recette des logiciels et/ou patches correctifs/évolutifs
4. Gestion de projets
Faire l'analyse du besoin auprès des utilisateurs (du siège, d'Afrique et des DOM/TOM
Rédiger un cahier des charges
Assurer le suivi et la bonne compréhension du besoin auprès de VCSI et de nos prestataires.
5. Intégration SI COMPTA  
Préparation Amont de l'éco système Lié au SI COMPTA : Identification des applications legacies impactées
Lancement des projets de transformation nécessaire
Rédaction des cahiers des charges / Recettes / Accompagnement du changement
Coordination des différents acteurs : Développeurs, utilisateurs, équipe SI Compta
Profile
Diplômé d'un Bac+4/5 en Informatique  ou Gestion, vous justifiez d'une expérience significatif dans la gestion de projet (notamment en Finance).
Savoir-faire: 
Maîtrise de l'anglais est indispensable
Pack Office avec de fortes compétences Excel
SQL Server
PowerBi-PowerPivot
Capacité d'analyse et de synthèse
Capacités rédactionnelles
Capacité à s'organiser et mener ses tâches de gestion de projet
Savoir-être:
Pédagogue
Bonnes qualités relationnelles et de communication
Sens de l'anticipation et de l'organisation, rigueur
Sens de l'adaptation aux différents contextes rencontrés
Déplacements à l'étranger (Afrique) et dans les DOM-TOM à prévoir
Entity
VINCI Construction International Network was set up in 2015 as a network of local subsidiaries with permanent locations to support VINCI Construction's international expansion. VINCI Construction International Network currently has locations in Africa (via its subsidiary Sogea-Satom, which operates in more than 20 African countries), French overseas territories (French West Indies, French Guiana, Reunion Island, Mayotte, New Caledonia) Central Europe (Poland, Czech Republic, Slovakia) and Oceania (New Zealand with HEB). VINCI Construction International Network employs more than14,000 people and generated revenue of 2 billion € in 2017.