Stagiaire chargé(e) d'affaires techniques F/H
Business management
2019-36341
Rueil-Malmaison, Île-de-France Region
Internship
Bachelor's degrees
Experience: Graduate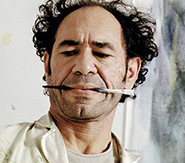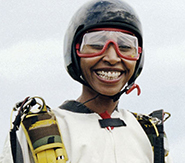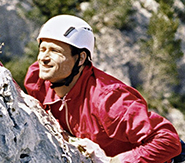 Notre Direction Technique intervient au niveau international sur des projets autoroutiers exclusivement, lors des différentes phases de développement (PRQ : préqualification et AO : Appels d'Offre), mais également en accompagnant des sociétés existantes en phase d'exploitation pour de l'assistance technique.
Nos domaines d'intervention concernent ainsi principalement:
-          La participation à la phase de PRQ sur les aspects techniques
-          La description des futures équipes d'exploitation/maintenance de l'infrastructure routière et/ou l'optimisation de l'existant lors de la phase d'AO
-          La définition et le chiffrage de la politique d'exploitation et de maintenance dite « quotidienne » de l'ensemble de l'infrastructure intégrant entre autres des aspects de gestion du péage, du trafic et d'entretien de l'infrastructure
-          La définition et le chiffrage de la politique de maintenance dite « lourde » incluant réparation et renouvellement des chaussées, des ouvrages (ponts, tunnels) ainsi que des équipements, à travers le recours à des expertises externes dans certains cas.
Vos missions
Le sujet principal du stage sera la réalisation d'une étude comparative des coûts d'Exploitation/Maintenance (O&M) des infrastructures du portfolio de VINCI Highways. Cette réflexion s'effectuera en élaborant des ratios appropriés par type d'activités :
·         de gestion du trafic,
·         péage,
·         maintenance routinière,
·         maintenance hivernale,
·         frais généraux etc.
L'élaboration des ratios tiendra compte de la taille, du niveau de trafic et de la complexité de l'infrastructure ainsi que des indicateurs de performance propres au projet. Cette étude permettra d'obtenir un premier chiffrage pour les prochains projets en appels d'offre.
Cette étude se déroulera en parallèle des missions quotidiennes au sein des équipes en charge des Projets et notamment :
-       L'analyse des documents d'appels d'offre et la rédaction de synthèses, en collaboration avec les experts du groupe VINCI,
-       L'élaboration des solutions d'exploitation et de maintenance et la rédaction des documents de l'offre,
Vous participerez aux réunions de Projet avec les équipes de la Direction Technique mais aussi celles de la Direction de Projet ainsi que des équipes juridiques et financières.
Profile
-          Vous suivez actuellement une formation de type BAC + 4/5 en école d'ingénieur généraliste avec idéalement une spécialité dans le transport et vous recherchez un stage vous permettant de prendre des initiatives sur un projet structurant et innovant pour la Direction Technique
-          Vous êtes flexible et réactif(ve) 
-          Vous savez faire preuve d'autonomie dans votre travail, êtes curieux(se), enthousiaste et force de proposition
-          Vous avez un bon niveau d'anglais et la maitrise de l'espagnol serait un plus
Entity
VINCI Concessions is an international market leader in airport, highway and railway mobility, committed to fostering sustained and shared growth for territories and communities. We successfully deliver the public-private partnership promise in 21* countries, building on our unique construction-concession model and a broad expertise in designing, financing, building and operating mobility facilities. Delivering a positive experience to our 2 million daily customers is the primary goal for our +20 000 employees throughout the world. VINCI Concessions brings together VINCI Airports - the world's first private airport operator, VINCI Highways – a leading road mobility operator with 3.564 km managed in 14 countries, and VINCI Railways - a pioneer in the rail concession industry.