Technicien support F/H
It, information systems
VCIN-AHADSISupport-35399
Rueil-Malmaison, Île-de-France Region
Apprenticeship
3 years of university studies
Experience: Graduate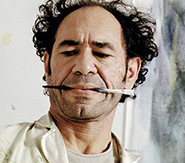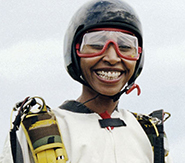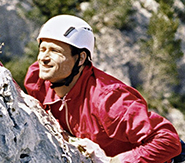 Au sein de la Direction des Systèmes d'Information, l'apprenti a pour mission de participer aux activités quotidiennes du service « Support applicatifs » en vue de garantir une qualité de service continue et une satisfaction client. 
Le périmètre d'intervention du poste couvre les équipements informatiques, les logiciels, la téléphonie, la sécurité informatique, les systèmes de visioconférence et les imprimantes du parc informatique de VINCI Construction International Network (VCIN).
Vos missions :
Le Support utilisateurs :
Prendre en charge et clôturer les demandes utilisateurs via le système EASYVISTA/SAMI
Effectuer un support utilisateurs de qualité
La gestion des incidents :
Participer au diagnostic sur les causes de dysfonctionnement et les incidents
Être force de proposition pour les corrections/solutions
Améliorer l'efficacité du traitement des incidents
La préparation et l'installation des postes informatiques :
Effectuer les installations et les tests :

Via l'installation à partir du master fourni les PC et laptops
Configuration des postes informatiques en respectant les procédures de connexion et de sécurité des matériels et les logiciels
Gestion des mises à jour des logiciels et en actualisant les procédures et guides utilisateurs (dont FAQ).
Profile
Etudiant en Bac+4/5 en Informatique, vous recherchez une alternance dans le cadre de vos études.
Vous avez un premier vernis de connaissance sur: 
- Réseaux : Maitrise LAN, WAN, (Fibre optique) TCP/IP VSAT routage
- Système d'exploitation : Maîtrise Windows Server, Windows 7, 10
- Bureautique : Pack Office         
- Messagerie : Outlook, Lync, Active Directory
- Câblage : Informatique et téléphonique, instrument de contrôle
Vous êtes reconnu pour votre excellent relationnel, votre curiosité et votre débrouillardise. Vous faites preuve d'un grand sens du service. Dynamique, vous aimez participer au bon fonctionnement d'une équipe et vous n'hésitez pas à propose des améliorations.
Contrat d'alternance : à partir de septembre 2019
Rythme d'alternance préféré : 3 semaines Entreprise / 1 semaine Ecole
Entity
VINCI Construction International Network was set up in 2015 as a network of local subsidiaries with permanent locations to support VINCI Construction's international expansion. VINCI Construction International Network currently has locations in Africa (via its subsidiary Sogea-Satom, which operates in more than 20 African countries), French overseas territories (French West Indies, French Guiana, Reunion Island, Mayotte, New Caledonia) Central Europe (Poland, Czech Republic, Slovakia) and Oceania (New Zealand with HEB). VINCI Construction International Network employs more than14,000 people and generated revenue of 2 billion € in 2017.