Programador(a) de PLC / Especialista em Automação
Engineering/design studies/methods
2020-44127
São Paulo, São Paulo
Open-ended contract
Experience: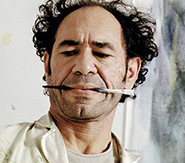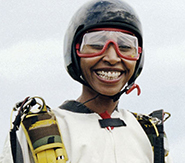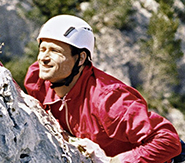 Integre em um Grupo orgulhoso da sua riqueza humana!
Estamos à procura de Programador(a) de PLC / Especialista em Automação
Estamos buscando pessoas comunicativas, proativas, que gostem de desafios e são amantes do trabalho em equipe! Você é uma delas? 
Qual será a sua missão?
·  Programar PLC's Siemens/Rockwell/Schneider;
·  Programar sistemas SCADA / MES;
·  Programar em linguagens de programação C++, SQL;
·  Parametrizar e comissionar inversores de frequência Siemens/Rockwell/Schneider;
·  Parametrizar e comissionar redes de comunicação Ethernet, Profinet etc.;
·  Parametrizar e comissionar instrumentos de medição e controle;
·  Executar Teste de Aceitação (SAT / FAT);
·  Executar comissionamento no site;
·  Cumprir com os compromissos e cronogramas estabelecidos.
Profile
O que você precisa ter:
·  Conhecimento e experiência com sistemas de batch e orientações como ISA-88, ISA-95;
·  Conhecimento Industria 4.0 (IT, IoT, Realidade Aumentada);
·  Experiência com atuação em programação para processos industriais, principalmente nos setores Feed, Food & Beverage, Life Science e Automobilística;
·  Técnico ou superior completo em Automação, Elétrica, Mecatrônica, eletrônica ou Computação;
·  Inglês fluente;
·  Disponibilidade para viagens (nacionais e internacionais).
E se você possuir o seguinte diferencial, poderá se destacar ainda mais:
·  Auxiliar o time na elaboração de orçamentos, utilizando os conhecimentos técnicos e experiência para buscar soluções competitivas e inovadoras;
·  Web design;
·  Espanhol Intermediário.
E estes são os benefícios que temos para oferecer a você:
Assistência Médica; 
Assistência Odontológica;
Vale-Transporte;
Vale- Refeição;
Seguro de Vida.

Ficou interessado? Então não perca tempo e candidate-se agora mesmo!
Entity
In a world undergoing constant change, VINCI Energies focuses on connections, performance, energy efficiency and data to fast-track the rollout of new technologies and support two major changes: the digital transformation and the energy transition. VINCI Energies supports its customers by offering increasingly innovative solutions and services, from design to implementation, operation and maintenance. Worldwide, VINCI Energies' 1,600 business units boost the reliability, safety and efficiency of energy, transport and communication infrastructure, factories and buildings. Em um mundo em constante evolução, a VINCI Energies foca em conectividade, performance, eficiência energética e dados para implementar novas tecnologias e estar ao lado de duas grandes mudanças: transição energética e evolução digital. A VINCI Energies acompanha seis clientes oferecendo serviços e soluções inovadoras, do projeto à implantação, operação e manutenção. Em todo o mundo, as 1.600 unidades de negócios da VINCI Energies aumentam a confiabilidade, segurança e eficicência de infraestruturas e instalações nas áreas de energia, transporte, telecomunicações, indústria e serviços.