Business Analyst IT F/H
It, information systems
2018-31400
United States
VIE
Masters
Experience: Less than 3 years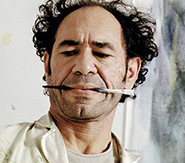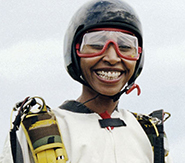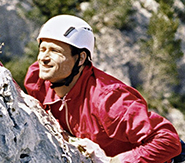 The Business Analyst IT determines operational objectives by studying existing business functions and processes and matching them to system capabilities, gathering information, analyzing requirements, and evaluating output requirements and formats. Current problems are identified, and improvements are suggested by identifying the gaps between the current system/environment and the new system to be deployed, and designing modifications based on the expected efficiency improvements. The business analyst prepares for and conducts business process analysis, documents and presents analysis and modeling results, and transfers knowledge to application/database developers and project managers.
May perform one or more of the following duties:
- Client Business Requirements Gathering, Analysis & Functional/Technical Specifications : The documentation and forwarding of collected information referring to the ongoing requirements, business practices, for assigned clients/projects. Perform the analysis, review, and functional/technical design and specifications of system features requested by assigned clients. Create workflow charts and diagrams as needed. Contributes to building schedules, and to manage project milestones, phases, and elements as needed to ensure project success.
- System Testing : Supports Delivery and Testing teams to accurately perform testing (FAT, SIT, UAT, etc.) as needed and in accordance with predetermined quality standards. Follow designated testing procedures when available. Develop formal test plans/scripts, and work with development team on integration test plans if required, and on acceptance test plans for use by clients.
- Documentation : Provide references for users by writing and maintaining user documentation, providing help desk support, etc.
- Technical / Client Support : Act as facilitator between the client and external third-parties when designing interface requirements and processes.
Product Installation : Participate in cross-functional teams focused on the delivery of new or existing projects. Assist the technical teams to ensure the ongoing process/system capability associated with projects and to manage any changes required to meet or exceed the expectations established in project designs. Work on creating all necessary program documentation, test scripts, training programs, etc.
Profile
- Ideally with 2-3 year experience in a relevant field (Transportation markets, Software Product development, …)
- Master Degree in Engineering or other Master Degree with relevant experience
- Ability to analyze, define, and document functional requirements and business processes
- Strong analytical and product management skills required, including a thorough understanding of how to interpret customer business needs and translate them into application and operational requirements
- Excellent verbal and written communication skills and the ability to interact professionally with a diverse group, including executives, managers, end users, and subject matter experts
Avant de postuler, veillez à vérifier les conditions d'éligibilité pour cette destination.
Entity
VINCI Concessions designs, finances, builds and operates transport and public facilities infrastructure under public-private partnerships. VINCI's integrated construction-concession approach enables VINCI Concessions to develop solutions that optimize the performance of projects for both client communities and users. VINCI Concessions is Europe's major operator of transport infrastructure concessions.