Geotechnical Instrumentation & Monitoring Technician F/H
Engineering, studies, methods
2019-37604
Victoria
Permanent contract
2 years of university studies
Experience: Over 3 years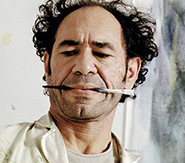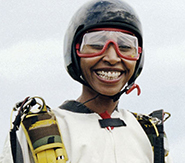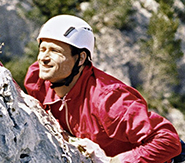 With 20 years of experience around the world and 400 people operating out of 15 countries, SIXENSE provides risk mitigation solutions supported by high quality instrumentation and monitoring services. We detect, measure and model structural, geotechnical and environmental behaviours for owners and contractors.
Our edge is our ability to transform data into information.
For more information visit www.sixense-soldata.com
Position:
There is an open positions for an Instrumentation Technician, locally based in Melbourne – Vic, to install and maintain the geotechnical instrumentation for major infrastructure constructions in the city. This person will work within the project team in the Melbourne office, under the supervision of the Project Manager.
The duration of the project is 3+ years but the position is a permanent one with potential further assignment(s) in Australia, New Zealand or overseas.  Sixense environment brings outstanding career opportunities for skilled & motivated employees. 
Profile
Desired skills:
Knowledge and experience of Geotechnical and/or Survey Instrumentation techniques
Always adopt safe attitude and respect safety procedures
Experience working on & around construction sites
Installation experience, comfortable working with hand tools
Comfortable working both at the job site and office
Can work independently, unsupervised and show initiative
Good written English and communication skills
Good computer skills (Microsoft Office, etc)
Eligible to work unrestricted in Australia
Australian driver's license
Remuneration:
Salary based on skills and experience
Option to purchase shares at preferable rate. 
Application:
Submit your resume and cover letter answering below questions to the site: 
Describe a situation when you have had to learn a new skill. What were the challenges, and how did you overcome them?
What problem have you faced that was difficult to solve? What was your approach and what did you learn from the experience?
Entity
VINCI Construction designs and builds structures and infrastructure that address major issues facing society - global warming, population growth and increasing mobility. VINCI Construction is meeting the world's major challenges. With more than 30,000 projects in progress, VINCI Construction is committed across all eight of its businesses to supporting major transformational change worldwide. Our global challenges : demographics, climate, environment, energy. Key figures : - Annual revenue of €14 231 million - 71 401 employees, - Over 30 000 projects each year, - 48% of revenue generated outside France For more informations : www.vinci-construction.com Discover the video portraits of our employees on YouTube and follow our news on LinkedIn : www.linkedin.com/company/vinci-construction