Business Development Manager - WA
Price study, business
2019-40312
Western Australia
Permanent contract
Bachelor's degrees
Experience: Over 3 years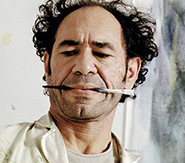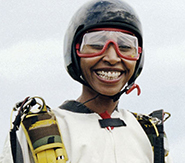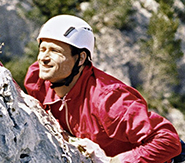 The Business Development Engineer has accountability for business development in Western Australia remedial market.
This position is responsible for developing innovative and efficient remedial solution methodologies both at tender and execution stages. The BD Manager works with the Estimator to issue bids. A strong operational experience in remedial projects is required for this position.
Profile
 Key accountabilities:
Tender, bid and proposal planning, preparation and delivery.
Clear and proper documented tenders with work method statement, program, tags and clarifications.
Growing revenue and in particular recurring revenue.
Developing and maintaining trusted relationships with existing and new customers.
Ensuring effective engagement and handover of projects to Operations.
Technical support to operations by developing solutions/methods and assisting their implementation on site.
Qualifications:
Completed Degree in Civil Engineering
Minimum 4 years of estimating / cost studying experience within Construction &
Engineering (preparing cost studies, tender documents, project planning)
Demonstrated experience in budget control & forecasting.
Excellent written and verbal communication skills
Competencies:
Results Driven: applies energy and urgency to their work and is focused on moving tasks to resolution.
Planning & organizing: is able to plan ahead, multitask and prioritize to ensure delivery of work.
Problem-Solving: is practical, logical and can deconstruction issues logically when problems become complicated. Can work independently and apply initiative while also knowing when to ask.
Good relationship skills Teamwork: engages positively with people, is hands on and will willingly help the team outside of own duties.
Adaptable: absorbs new information, applies it and with experience is able to apply initiative to their work and develop more autonomy.
Communication: Is comprehensible and adapts approach to suit the audience.
Entity
VINCI Construction designs and builds structures and infrastructure that address major issues facing society - global warming, population growth and increasing mobility. VINCI Construction is meeting the world's major challenges. With more than 30,000 projects in progress, VINCI Construction is committed across all eight of its businesses to supporting major transformational change worldwide. Our global challenges : demographics, climate, environment, energy. Key figures : - Annual revenue of €14 231 million - 71 401 employees, - Over 30 000 projects each year, - 48% of revenue generated outside France For more informations : www.vinci-construction.com Discover the video portraits of our employees on YouTube and follow our news on LinkedIn : www.linkedin.com/company/vinci-construction